EP Leadership
"I have known and collaborated with Evan for over two years now. He is the creative, passionate, and successful leader and the driving force behind EP Engineering. I recommend Evan's work and the work of his staff to interested parties who look to have their complicated projects completely, accurately and quickly resolved!" — Michael Skomsky, Business Development Manager at Burnham NY
---
Evan Parganos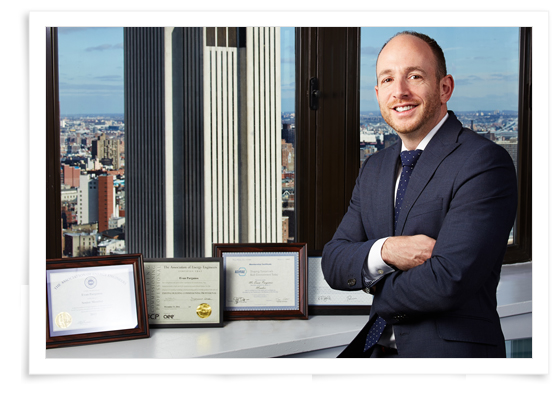 Senior Partner
evan@epengineer.com
office: (212) 257-6191
Evan Parganos attended Stevens Institute of Technology, where he received a Bachelor's of Engineering in Mechanical Engineering. Throughout his educational career, Evan displayed a passion for creation, science and architecture. He ultimately chose to become an engineer and has been working in the industry since 1997, eventually establishing his own company in 2004.
Through the unique challenges of each construction venture he embarks on, Evan is constantly learning something new. He particularly enjoys working with architects to create spaces which are aesthetically pleasing and functional at the same time. The environment is also one of Evan's passions. Accordingly, he has devoted a lot of time to learning about sustainable building and living practices. His personal philosophy is that we can do more as a society to live sustainably, and he hopes he can make a difference by persuading clients to build greener projects.
In addition to work, Evan enjoys travelling, since he likes to learn about other cultures and their architectural feats. He also likes to cook and can speak Greek. He has run several marathons and plans to continue participating in various marathons across the globe.
---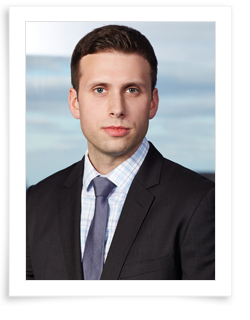 Chris Burgess
Partner
chris@epengineer.com
office: (212) 257-6192
Chris Burgess attended the Stevens Institute of Technology, where he graduated with a Bachelorís degree in Mechanical Engineering in May of 2009. Chrisí participation in the cooperative education program allowed him to explore several job opportunities in the broad field of Mechanical Engineering. At EP Engineering, his final internship, he found a career that took advantage of his creativity and problem solving ability. With no two projects being the same, Chris discovered the combination of analytical thinking and design that originally sparked his interest in engineering. In addition to balancing schoolwork and internships, Chris played 4 seasons for the Varsity Baseball team at Stevens. His aptitude for multitasking helped him to remain on the Deanís List every semester and graduate with honors.
Since starting at EP Engineering, Chris has had the opportunity to work on and manage a wide variety of projects, from high rise residential developments to energy audits for commercial office buildings. Regardless of the project, he strives to find creative solutions that meet the clientís needs and adhere to the architectís design. Chris has continued to advance his career at EP Engineering, becoming a partner with the firm in 2016.
Outside of work, Chris enjoys spending time with family and friends and continues to play baseball competitively in the summer and fall. He is also dedicated to advancing his professional licensure and furthering his education in energy efficient design practices.
---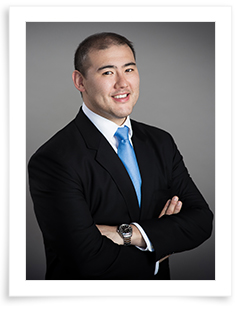 Robert McGee
Partner
robert@epengineer.com
office: 212.257.6196
Robert McGee attended the NYU Tandon School of Engineering (formerly Polytechnic University), graduating in May 2006 with a Bachelorís of Science degree in Mechanical Engineering. During his senior year he was accepted into a fellowship through the National Science Foundation to teach physics to high school students at Boys and Girls High school in Brooklyn. It was here that Robert developed a passion for teaching, which has had a profound impact on the way he practices engineering. He serves the firmís clients by providing comprehensive solutions that works for both their architect and contractor.

Robertís tireless work ethic and willingness to help people understand complex engineering issues - traits learned from his teaching experience Ė has resulted in many successful projects in the field of retail, corporate interiors, institutional, geothermal systems, Passive House design, district heating and cooling plants, K-12 Schools, Institutional and fitness.

In his spare time Robert enjoys spending time with his family. He also enjoys playing Ice Hockey, rock climbing, reading and is an avid CrossFitter.
---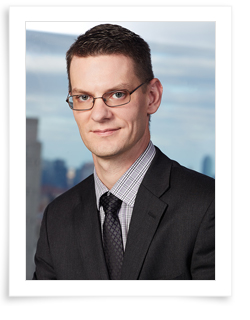 Chris Fiskaa
Associate Principal – Electrical
cfiskaa@epengineer.com
office: (212) 257-6198
In 1999 Chris Fiskaa started his career in the MEP Engineering field working as a CAD Draftsman while on hiatus from persuing a degree in Art Education. Chris spent the next couple of years working with and learning from Electrical Engineers, climbing his way up to Electrical Designer and then to Electrical Engineer. His inate aptitude for problem solving and an easy manner made him a sure fit for the engineering trade.

Chris has 17 years of Electrical Engineering experience, and another 5 years of Telecommunications Engineering experience. With over 500 projects logged to date, his favorite part of engineering is still getting out into the field and working with architects and contractors to realize the client's vision.
Outside of work, Chris spends as much time as possible with his family. Chris also enjoys creating art and music. He has been drawing his whole life, and playing guitar since High School. He also has a keen interest in Graphic and Web Design.
110 William Street, 32nd floor, New York, NY 10038, 212.257.6190 TEL, 212.994.8091 FAX
Copyright © 2017 EP Engineering LLC, All rights reserved.